Start of registration on 1 December 2023
16 November, 2023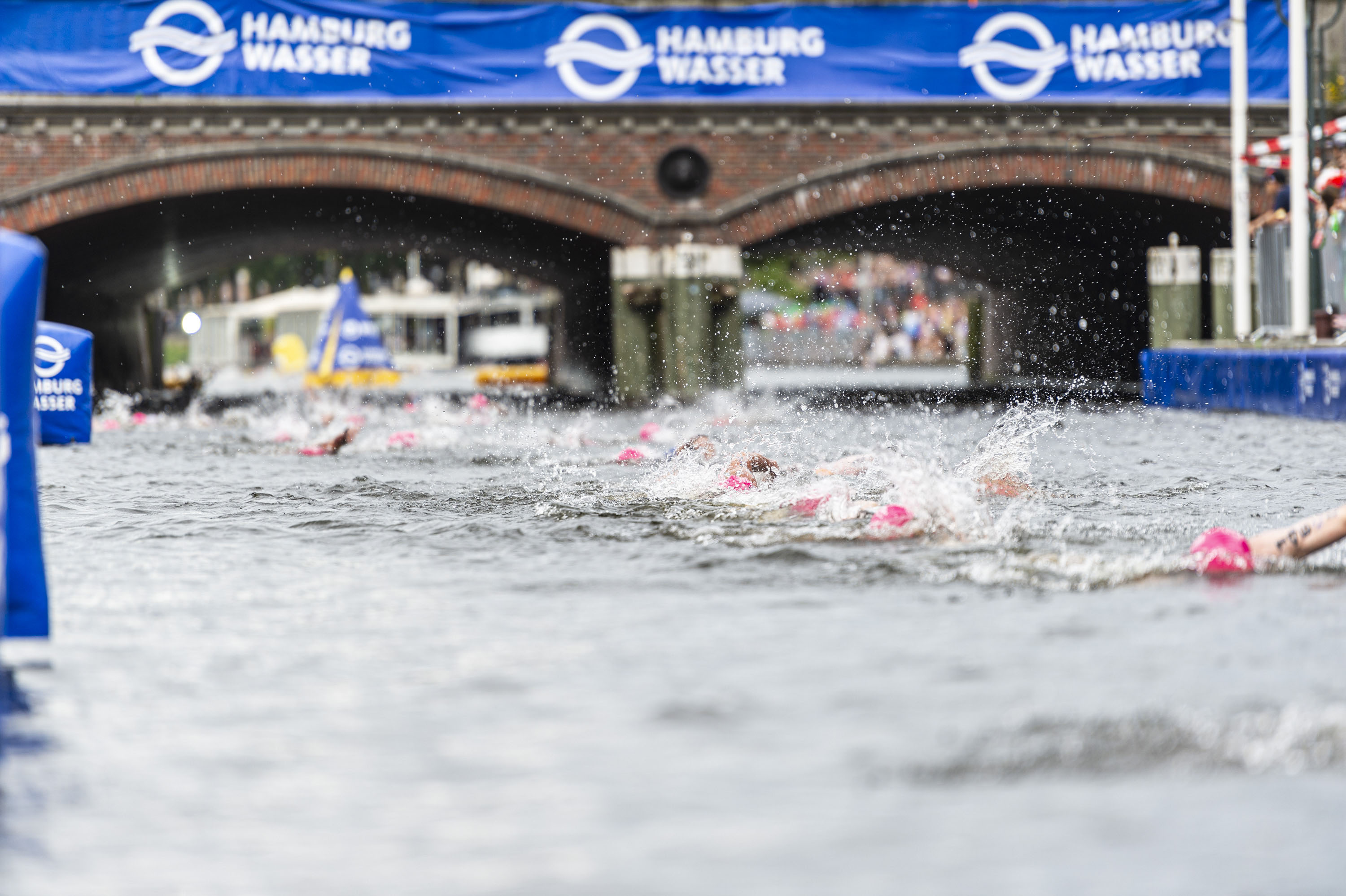 The OPEN RACES for amateur athletes will take place in 2024 as part of the SUZUKI World Triathlon Hamburg powered by HAMBURG WASSER on 13 and 14 July. Registration will open on 1 December 2023 from 12:00 noon on the event website.
As in previous years, registration is again possible for two distances. In addition to the sprint distance (500 metre swim, 20 kilometre bike ride and 5 kilometre run), which is particularly popular with triathlon newcomers, there will also be a standard distance (1.5 km, 45 km, 10.5 km).
The fastest in the registration process benefit from more favourable conditions. As soon as the first 500 starting places for each distance have been allocated, the next price level applies. Further information on registration and entry fees can be found here.
Price levels
The courses of both distances have also already been finalised, as they largely correspond to the varied route from 2023.
In 2024, the swim will once again take place in the Inner Alster, while the flat and fully asphalted bike course will lead past Hafen City to St. Pauli or, for participants in the standard distance, even further to Altona. The final run course was redesigned in 2023: from the transition area on Ballindamm, the route heads north via Jungfernstieg and Neuer Jungfernstieg to the Outer Alster, from there back again, before an unforgettable finish in front of Hamburg City Hall rewards the triathletes for all their efforts.