Mixed Team Relay
ITU's Triathlon Mixed Relay format also known as 4 x Mixed Relay, consists of teams of four, compromised of two men and two women. Each athlete completes a mini triathlon of swimming, cycling and running, before tagging their team mate. Races last between an hour and ninety minutes depending on the course layout and are very explosive and exciting to watch.
The 2013 Team World Championships will take place in Hamburg, Germany on July 21st!
Here you can find the current start list!
Course Map
Technical information
Swim Course: 300m / 1 lap
The swim start is at "Kleine Alster". There is one lap to swim. The turning point is directly behind the bridge Reesendammbrücke. Therefore athletes have to swum though the tunnel twice. Swim exit is at "Kleine Alster" too.
Bike Course: 6,6km / 2 laps
Generally flat profile with no noteworthy climbs. There are two laps of 3.3km to ride; in total 6600m. The route is technically demanding, due to many changes of direction and tight turns. Very good tarmac surface.
Run Course: 1,6 km / 1 lap 0,85m and 1 lap 0,75m
Generally flat course. There are two laps to run; 1st lap - 848 m & 2nd lap - 766m. One 180° turns per lap. Very good tarmac surface.
Transition Box: Is directly located at swim start and swim exit at "Kleine Alster".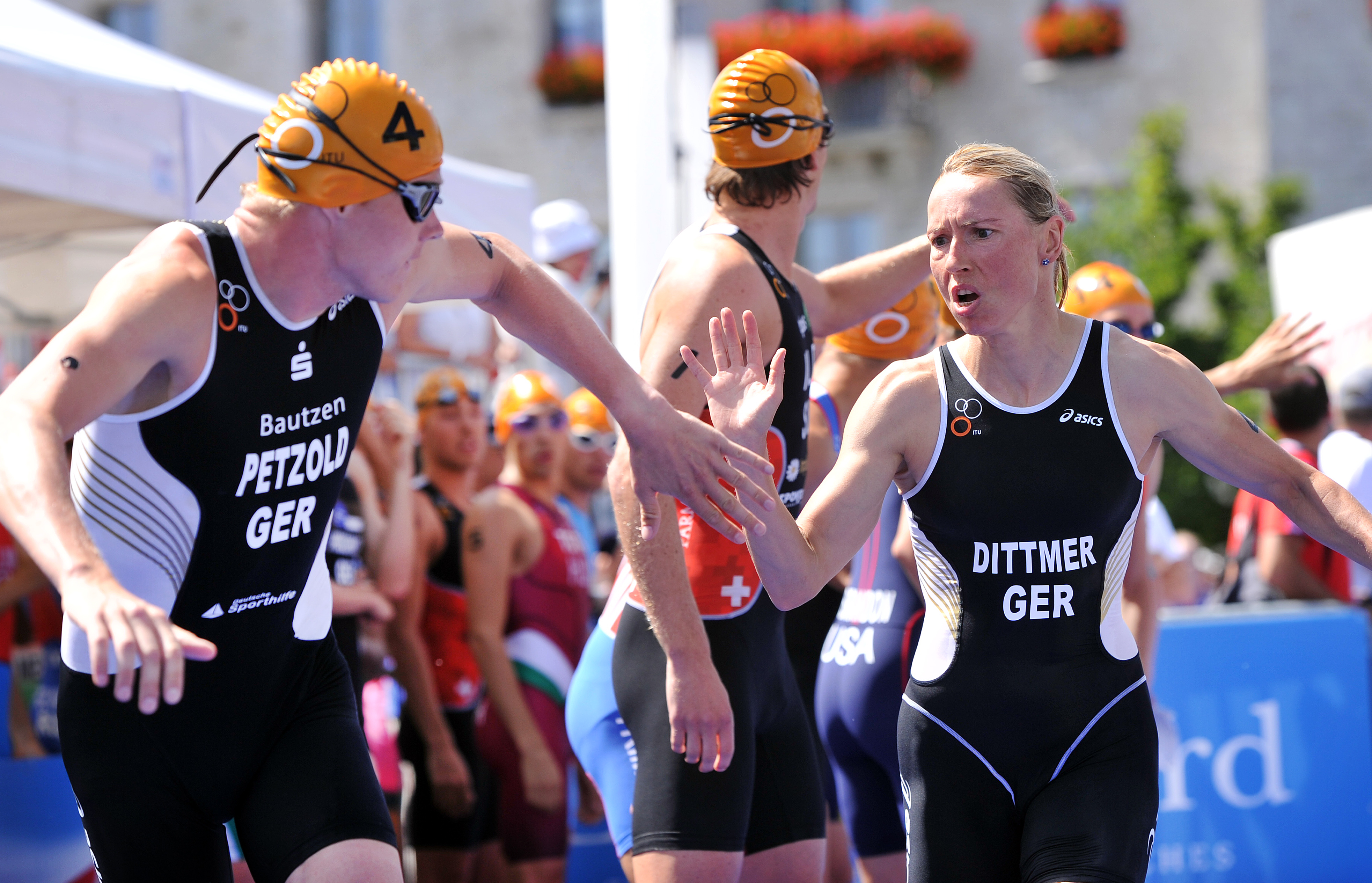 Women
1 Jodie Stimpson (GBR) 800
2 Anne Haug (GER) 740
3 Helen Jenkins (GBR) 685
Men

1 Javier Gomez Noya (ESP) 800
2 Jonathan Brownlee (GBR) 740
3 Aaron Royle (AUS) 685